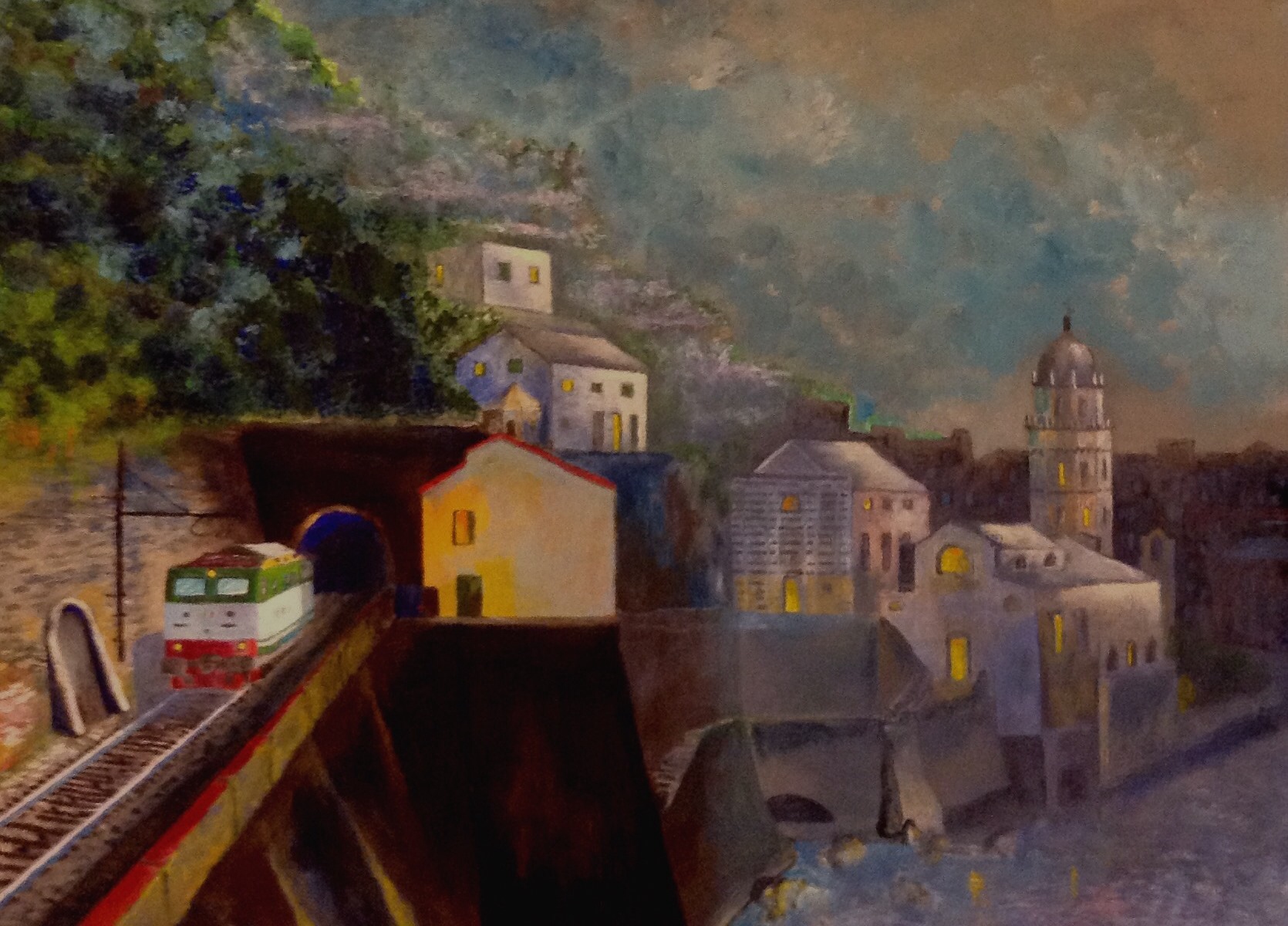 Alba autunnale in un dipinto di Angelo Franzini



Vernazza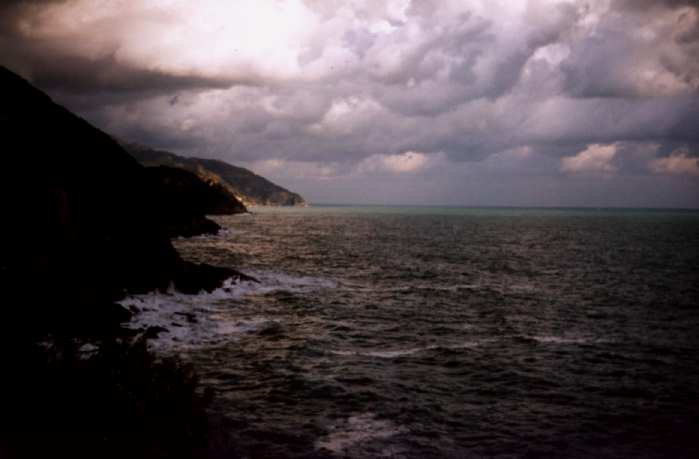 ---
Fried sage leaves
24 sage leaves
20 little sprigs of parsley
100g (3 1/2oz) white flour
Olive oil (the best would be extravergine
olive oil from Liguria - Italy) for frying Mineral water
Salt
recipe for 4 people
Place the parsley in a bowl of cold water. Pat completely dry with absorbent kitchen paper. Avoid washing the leaves of fresh sage. Wipe off any sand of earth with soft kitchen paper.
Prepare the batter in a bowl, putting the flour and adding a little of mineral water slowly. Beat with a whisk continuously in order to avoid lumps. The batter must be fluid. Heat the olive oil in a non-stick frying pan. Dip the fresh herbs into the batter and fry them until golden brown. Drain them and sprinkle with salt.
Serve hot with a white wine (the best would be a white wine from Liguria - Italy - such as Cinque Terre or Pinot bianco della Lunigiana) before a meal.
---